The Importance of Online Reputation Management
To build a positive awareness about your company's brand, it's not only important to have a good online reputation, but to maintain that good reputation as well. And as with any good reputation, it takes time and effort to build and maintain it.
Online Reputation Management – What Is It?
But what is Online Reputation Management and why is it important? Wikipedia defines Online Reputation Management – "Reputation management is the practice of monitoring the reputation of an individual or brand, addressing contents which are damaging to it, and using customer feedback to gain insight or get early warning signals to reputation problems." In a nutshell, it's the process of tracking, reporting, and reacting to the actions and opinions of an entity.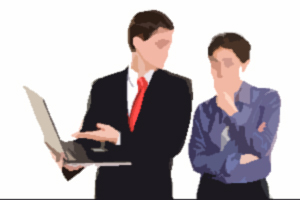 Where do these opinions end up? On the first page of Google, Yahoo, and Bing. And these are places that online savvy people are looking for their information. There is really nothing you can do to delete a negative post that's in front of a large audience. If properly optimized, negative or defamatory content can make its way to the top of search engine results. Lies and misinformation can spread as fast as an honest concern or complaint. Again, this is why Online Reputation Management is important – to defend against this type of negative content.
Online Reputation Management Strategies
That's why Online Reputation Management is essential. More companies today are using online marketing strategies to protect their company's reputation from negative reviews or false information. Research has shown time and again that customers choose companies and brands based on opinions people have shared online.
Many SEO Marketing firms suggest managing your online reputation by filling up the front page of search engines with (honest) positive content which pushes down the negative posts. While this is not a dishonest practice when done correctly and ethically, it goes along the lines of the old saying "Out of sight, out of mind." By having your own website, a Facebook Fan Page, LinkedIn profile, videos posted to YouTube and setting up your profile (or business profile) on many other social media websites, your fresh content will float to the top and eventually push down any negative content that may exist.
Of course, this doesn't happen automatically, as you have to make sure people are talking about and linking to your new content by linking to it in their Facebook feed, their blogs, their video pages, their RSS readers, their bookmarks, and other link sharing sites they belong to. That is why it's important that your content is engaging and interesting. People talk about things that are interesting, funny, or exciting. Real stuff. This content, along with the other strategies mentioned, can assist in protecting your company's online reputation.
Reputation Management at Work
So let's say you're a restaurant owner who has a customer that received an unpleasant meal. Instead of taking his problem to you, he decides to post his negative review to several local review websites. Many people see this review and go out to another restaurant basing their opinion on that bad review. If your company was actively protecting its reputation online, this bad review would have been quenched by many other positive reviews in the search listings.
What Are the Results?
In conclusion, Online Reputation Management is important because it protects your company from unchecked defamation and negativity, produces positive marketing results helping your company or brand stand out from your competition, and brings to light the best about your business for those looking for your product or services.
CNY Media Solutions, based in Rome, New York, is eager to help you with managing your company's online reputation. Contact us today to discuss the strategies mentioned in this article.